Visiting Swansea
Things you can do in Swansea
Relax
Paddle in the sea. Our shallow sheltered waters are generally warmer than most, safe and are ideal for children: Have a coffee, a quick snack or a main meal. We have a variety of renowned eating options, many with fantastic views while you have a second cup.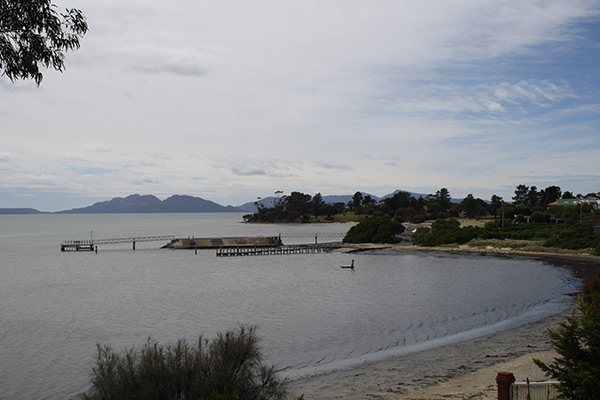 Explore the town. We have a number of heritage buildings (Historic walk booklet available): Check out the Swansea Heritage Museum and the Bark Mill Museum. Morris' General Store has a 'history room' with relics and books from days past (free entry business hours).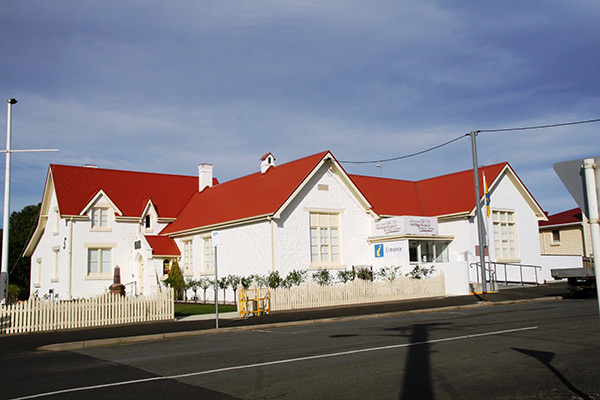 Longer walks. Want a longer walk, try the Loontetermairrephoiner track (Waterloo Point) or a stroll on nine mile beach.
Into personal sports? The Swansea Golf Course on Waterloo Point has nine holes of scenic challenge. The course is short with 5 par 3 holes. It should be easy... but.
Hire clubs are free with payment of standard green fees. Visitors are welcome to join in Club competitions and enjoy the hospitality afterwards.
The Swansea Bowls Club also welcomes visitors, both for a casual roll and in competition.
We have Tennis Courts and visiting teams can arrange the use of the Football/Cricket oval.
Into Fishing? At this time we don't have organised fishing guides/tours. However if you have your own boat, Great Oyster Bay is for you. Flathead abound and equal success is there from most beaches. The Swan River is renowned for Bream fishing and accessible by boat for 20 km. or by road at a number of points. Morris' Store have a free 'Sandmaps' fishing guide and you can buy all your bait and equipment needs.
Touring
With three National Parks (Freycinet, Douglas/Apsley and Maria Island) all within 45 minutes driving time from Swansea, we are the ideal central location from which to explore the East Coast. If you do Beaches, there are numbers of small sheltered coves to explore south, all accessible from the Tasman Highway:
From Swansea, 20 minutes on the sealed Dolphin Sands road will reach the mouth of the Swan River. On the way there are two access points to the Swan River itself, and 3 beach-side parking areas all with fantastic views of the mountains of Freycinet (The Hazards). You can even send the family to walk back along the beach (allow 4 hours one way).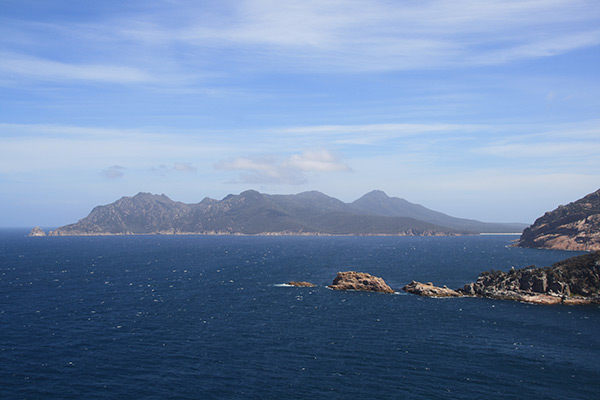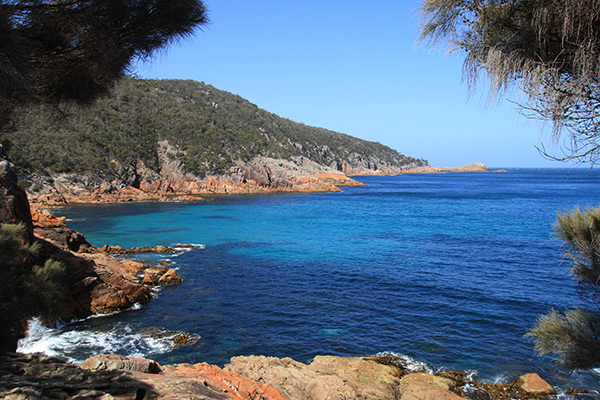 Inland: 45 minutes to Campbell Town; 50 minutes to historic Ross and 90 minutes to Oatlands.
Waterfalls: Meetus Falls, Lost Falls and Hardings Falls can all be reached by conventional vehicles on gravel roads. Although water flow varies according to the seasons, these tours can provide a pleasant day out with a picnic at the reserves car parks. A round trip involving Meetus Falls is via the Lake Leake main road, M-Road and return via Old Coach Road and Tasman Highway.
Note that parts of these are working forest roads and deserve due care and attention.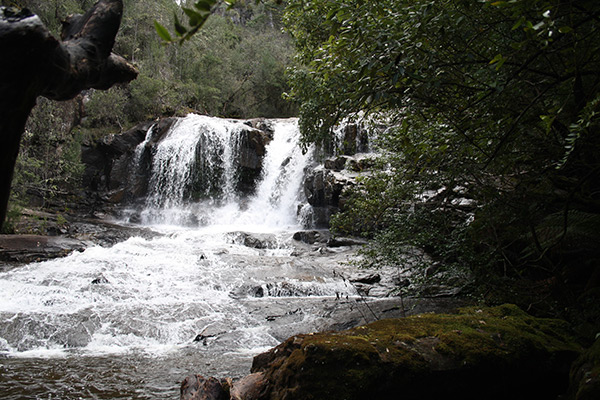 Vineyards. Increasingly small specialist wineries are becoming a feature of the central East Coast. 20 km. North to the longest established Freycinet Vineyard. Even closer, renowned Springvale. Milton and Gala Estates all have a cellar door experience.

There are also a number of forestry roads open to high clearance vehicles for those may like to explore further.